Simple, robust, flexible – that's the T32.
Even if space is limited, you don't have to do without high-quality machine technology. The T32 combined surface/thickness planer delivers first class planing and thicknessing results in the smallest space. Thanks to the robust machine table made of grey cast iron, and a powerful feed, this compact machine produces top-class work results right from the start. Easy to handle, with ergonomic operation, you optimise your work processes and reduce costly set-up times.
Since over 100 years
Made in Germany.
Electric folding
Folding the table up is quick and easy thanks to the spring support, which can also be electrical if you so require. Connection to the suction system always remains in force which saves you set-up time.
Edging fence
The fence runs precisely across the table without tilting. The auxiliary fence, available as standard, is already integrated into the main fence so that narrow workpieces can also be fed safely over the T32's machine table.
TERSA cutter block
Thanks to the standard TERSA Z2 solid steel cutter block with its form-locked knife holders, all surfaces can be planed perfectly. It just takes a few seconds to change the blades. TERSA reversible blades are available in different qualities and with different geometries. So the right blade is available for each task. A TERSA Z4 cutter block can be made available on request.
Thin board planed – down to a residual thickness of
Thanks to the easy-to-operate control system, the removal of large chips of up to 8 mm is as easy as the finest planing work right down to a residual
thickness of 3 mm.

Solid wood
What connects us with our customers: the passion for the precious material wood.
Anyone who works with wood must love it. The variety and the warmth it gives create enthusiasm for the most pristine of all materials. The wide range of possible applications offers room for creativity to unfold. Our machines are built for these passionate thinking and working people.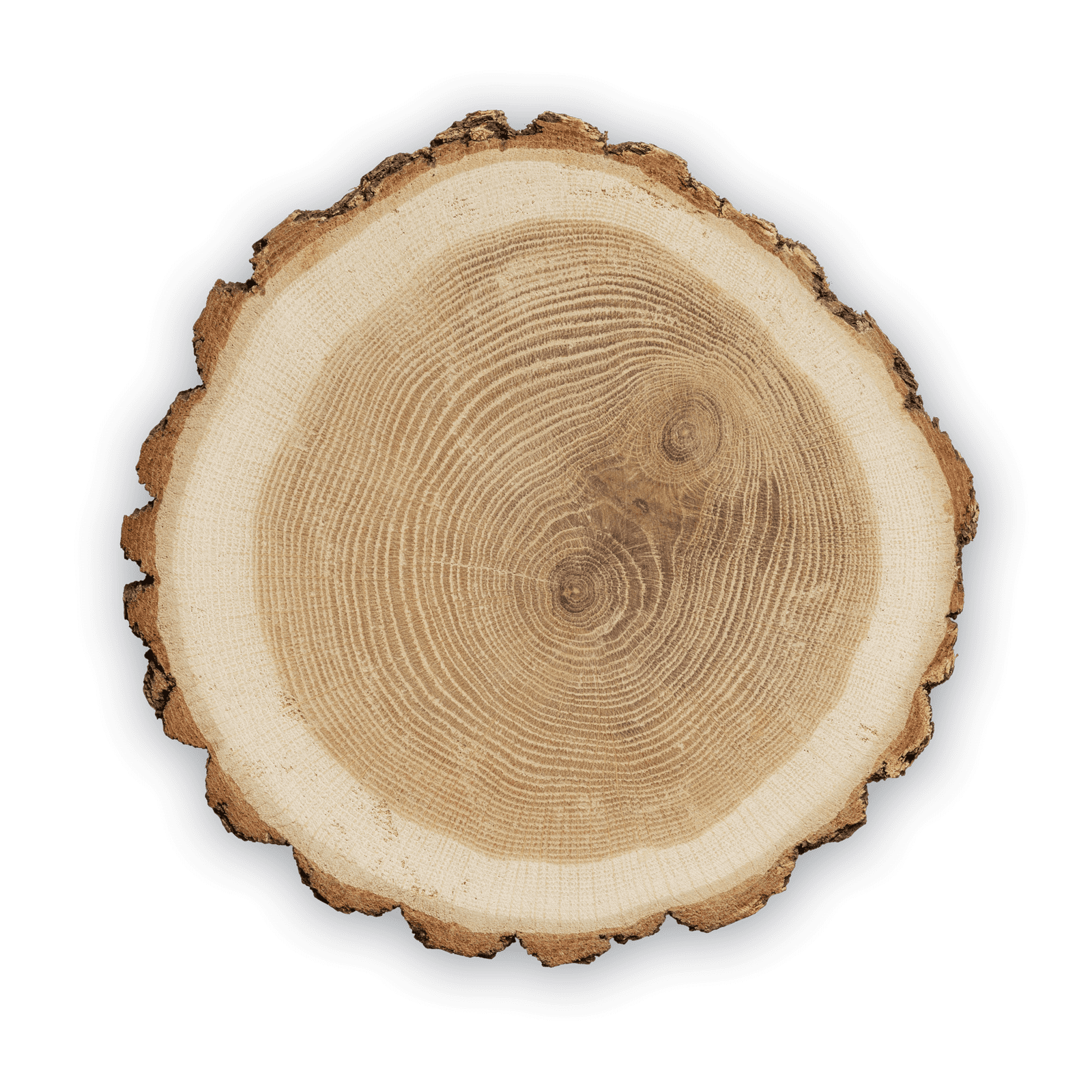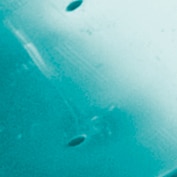 Plastics
When plastic is your business!
The almost unlimited technical properties make plastics a fascinating material for a wide range of applications in trade and industry. MARTIN planers are the tools of choice when it comes to manufacturing these products. With our decades of experience in the machining of plastics, we always offer the perfect solution, even for very special machining operations.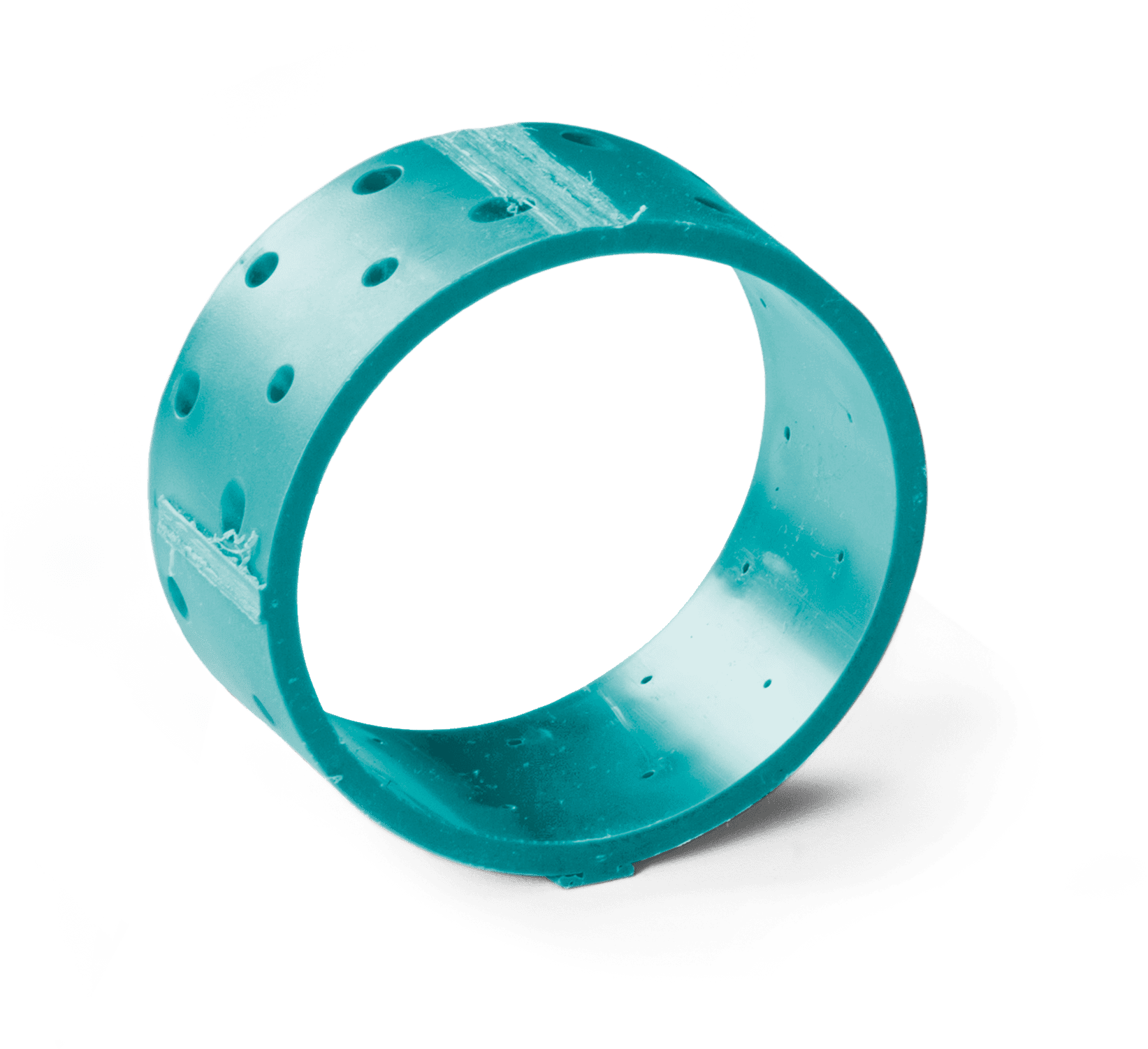 Table up and down by operation
The T32 operating elements are easily accessible and clearly arranged at the front of the machine. Whether surface or thickness planing, all operating elements are always perfectly accessible. Combined with the easy-to-read digital display of the planing height dimensions, the motorised height adjustment, available as standard, considerably speeds up your work. The resolution of 0.1 mm ensures great precision.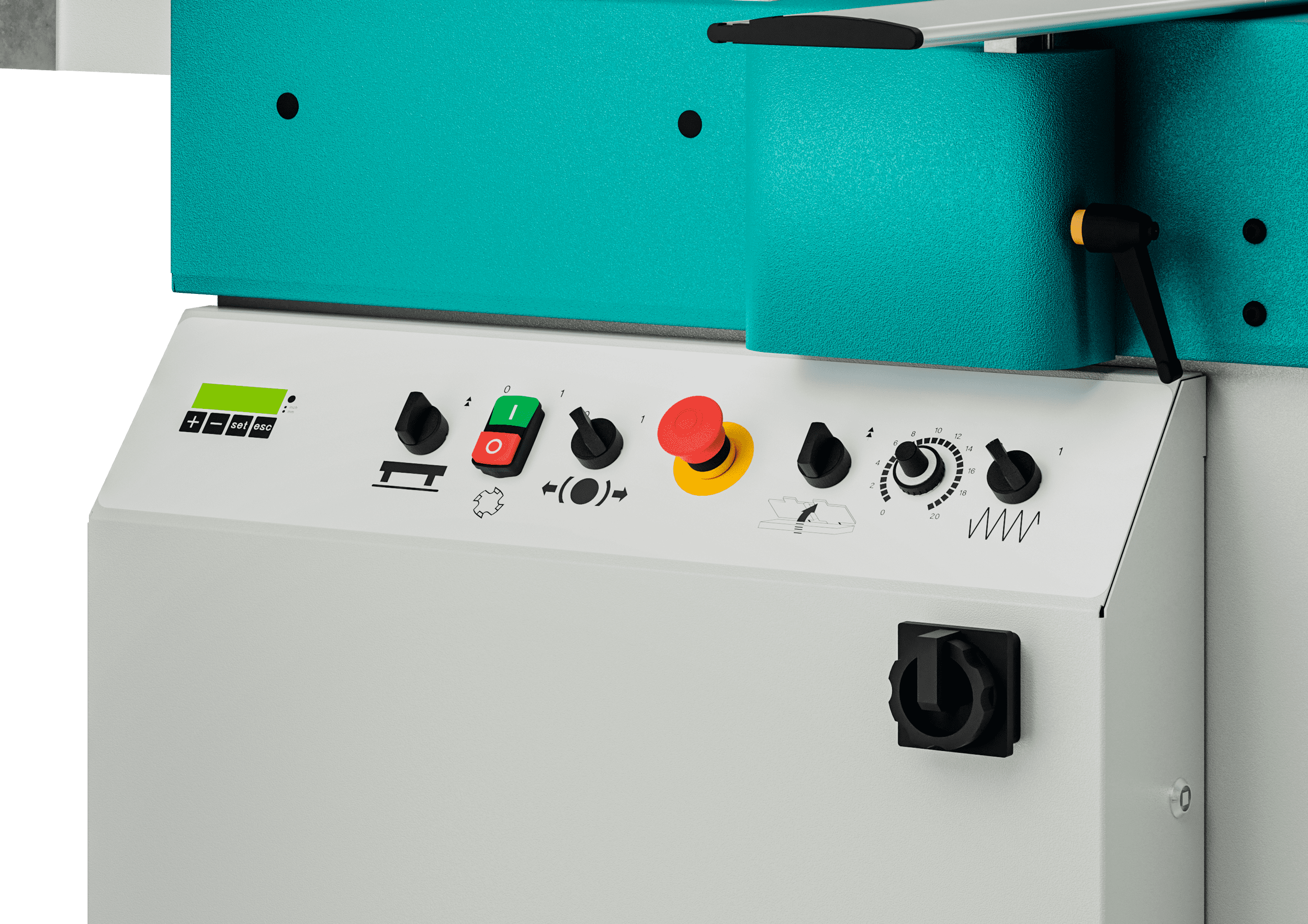 Continuously adjustable feed
You can switch between the standard feed speeds of 6 and 12 m/min when planing. The feed speed can be even more finely adjusted with the optional, continuously adjustable feed speed control. This option enables variable feeds between 5 and 20 m/min. As standard, the T32 is equipped with a steel spiral infeed roller and a rubber outfeed roller.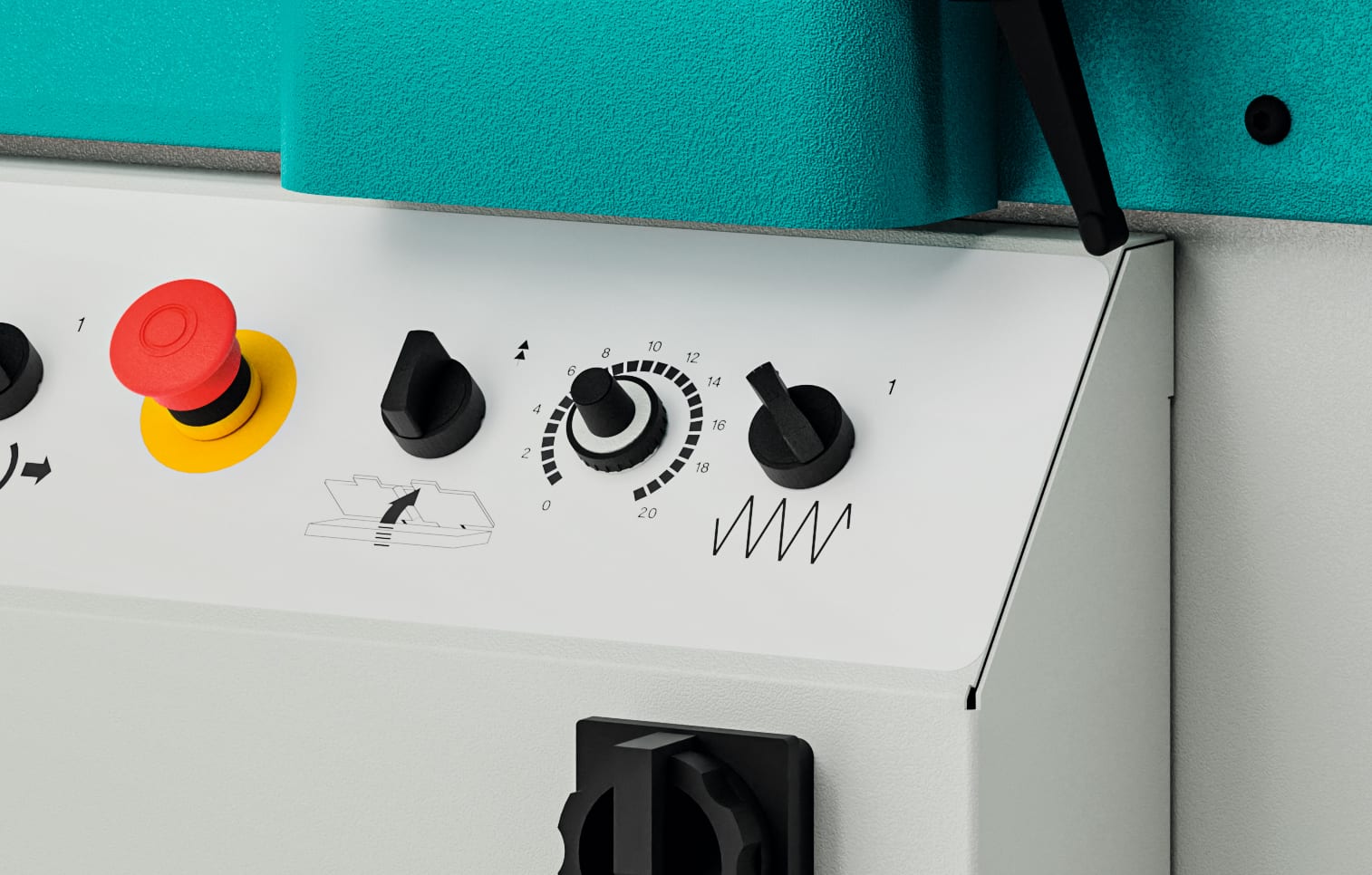 Whether dressing or joining, the optional, modern SUVA bridge guard over the cutter block offers you a high degree of convenience and safety. It is a quick and adjustable safety guard which has proven itself outstandingly in practice.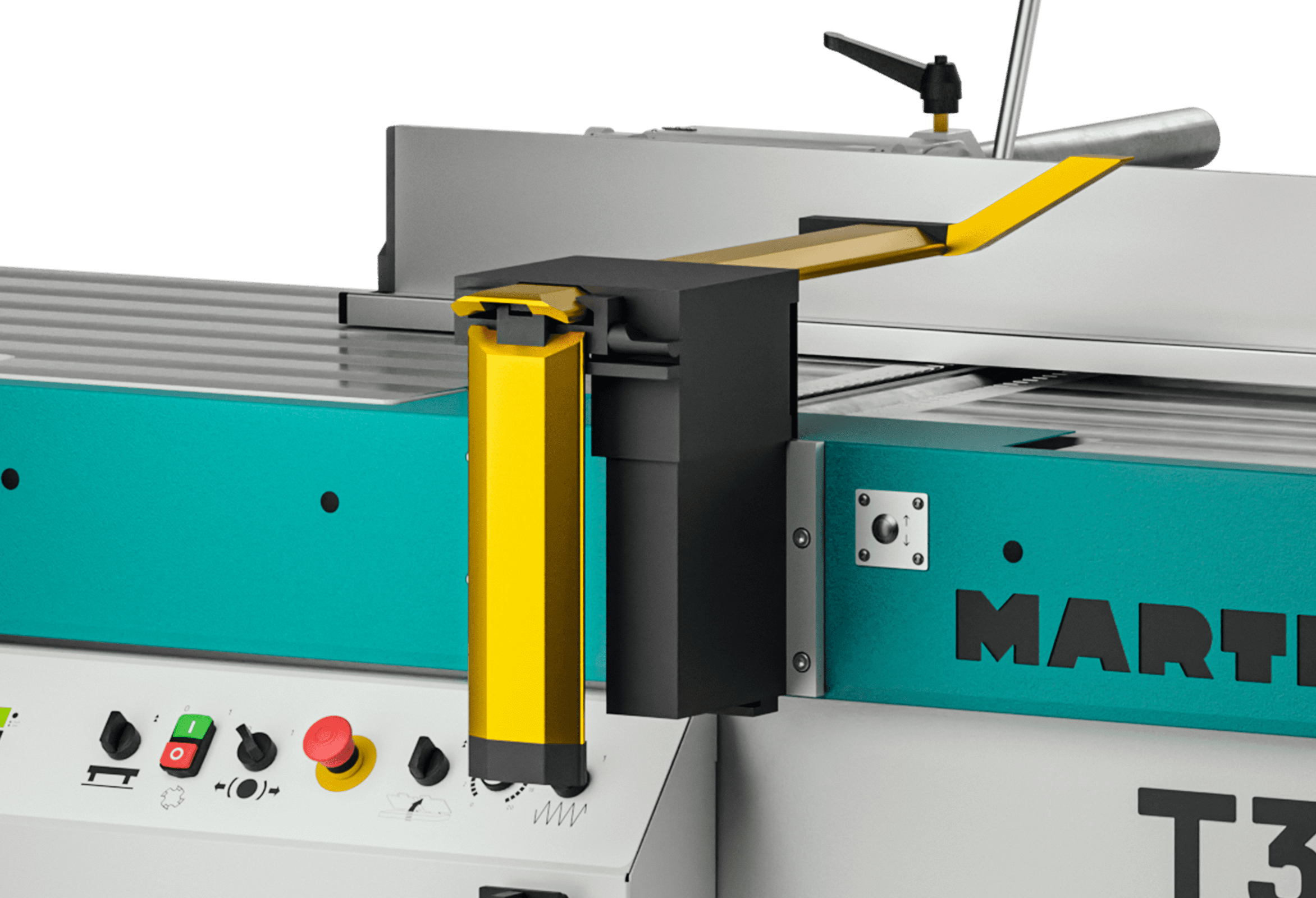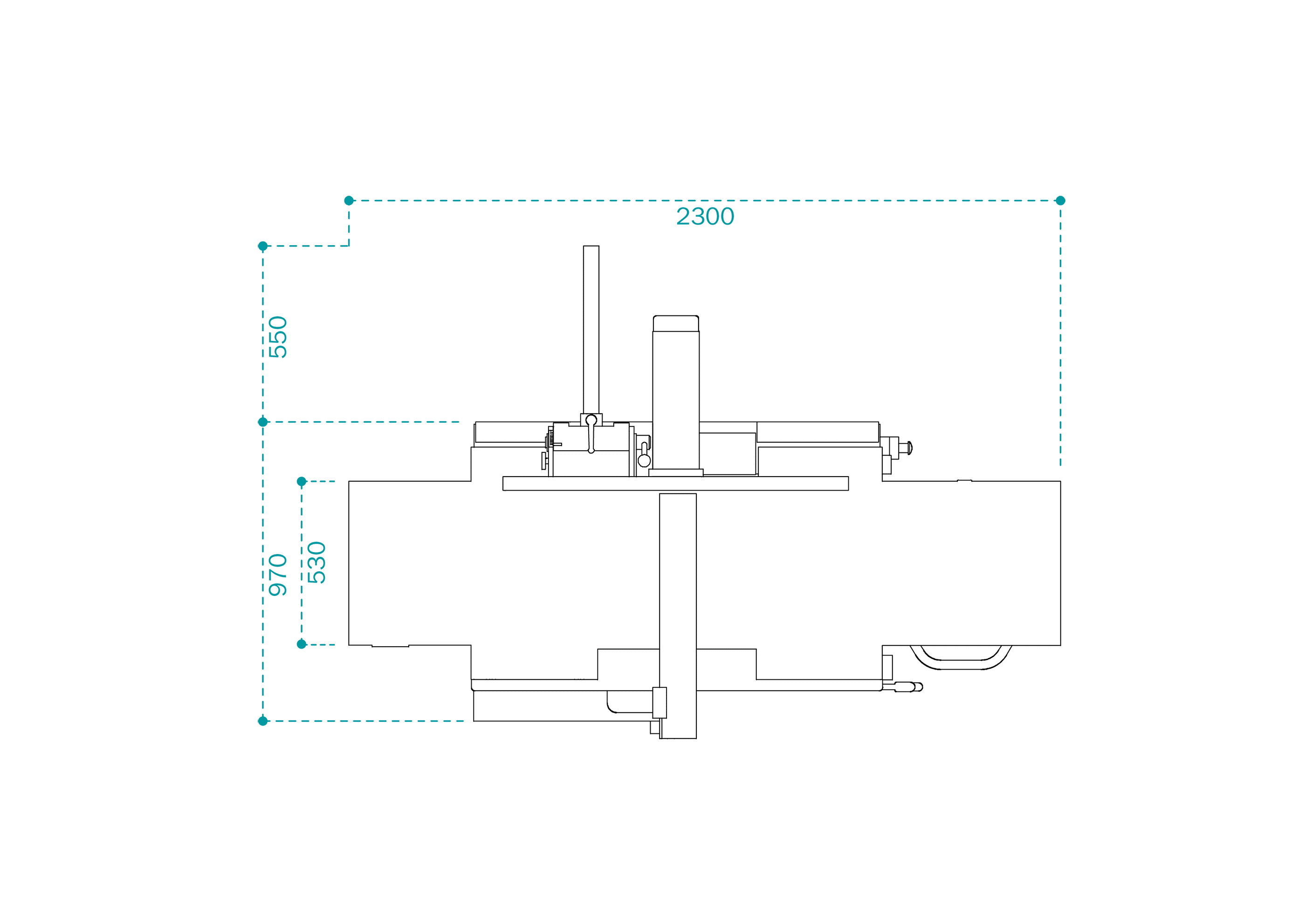 Do not hesitate to contact us!