Your sliding table saw in uncompromising quality.
The new T77 is a masterpiece of technology. Even in the basic version, up to seven axes can be controlled digitally with ease. With innovative patented technologies, for example, the cutting speed can be precisely adapted to the requirements of any material or, depending on the choice, the saw blade can be tilted to one or both sides. What's more, the new, networked ConnectControl control system offers highly efficient Cloud-supported work across the board. The T77 also stands for exceptional robustness and extreme stability.
This premium class sliding table saw offers optimum conditions for tough daily
use in trade and industry, and will inspire your workshop with its reliable,
one-hundred-percent precision.
Since over 100 years.
Made in Germany.
A perfect cut with up to 20 horsepower.
With the T77 you have the choice between a saw blade that tilts to the right to +47° on one side, and a saw blade that tilts from -46° to +47° on both sides. The saw unit which tilts to both sides gives you the flexibility of a unique tilting angle. Combined with the enormous cutting height of up to 205 mm, you can cut even large cross-sections with extreme precision – exactly as the workpiece requires.
SynchroDrive: high performance for precise variability.
Our innovative drive technology for MARTIN sliding table saws: The continuously adjusted synchronous motors combine highest flexibility with exceptional performance. The motors also work in an extremely energy-efficient way. They achieve significantly higher torque than commercially available electric motors with the same power consumption. This guarantees that you will always be able to make a sufficiently powerful cut. Depending on the model, the standard motor power is 4.0 or 5.5 kW, and motor ratings of up to 15 kW are available. The rotational speed can be continuously adjusted from 1,500 to 5,500 rpm.
Unique DualDrive swivel drive.
This allows you to adjust the saw console over a tilting angle of 93° to 0.01°. Such extreme precision is achieved by two chain drives which are synchronously driven by a centrally positioned CANBus motor. This complex construction guarantees a precisely set saw blade and thus an absolutely perfect cutting result. A built-in sensor monitors the angle position and continuously compares the measured values with your specifications in the control system. Another advantage: The DualDrive system is completely resistant to dirt and wear and tear.
You want to know the details?
Configure straight away!
SafeDrive technology:
Helping you travel better –
and more safely.
For the T77 an electromotive positioning of the rip fence that can be easily operated both by motor and by hand is available. It does not fold down into its final position — you lower it yourself. Optionally, you can even do this remotely from the operating position. Of course, this fence also operates with MARTIN SafeDrive technology.
Sliding table: So that everything
runs perfectly smoothly.
Since 1959, we have been using hardened steel guides for our sliding table saws and continuously enhancing this technology. The unbeatable advantage of the system is the absence of play combined with the permanently smooth and easy guidance of the table. The tempered running surfaces are also continuously lubricated with oil. This prevents dust and dirt from sticking permanently to the sliding surfaces. The movement of the table also ensures constant self-cleaning. As a matter of principle, we have dispensed with any plastic parts in the construction of the hardened steel guide, a component so important to cutting quality.
SafeMove motorised guard
The SafeMove motorised guard offers you the highest level of convenience and optimum safety on T77 machines that can be tilted to both sides. The guard is moved dynamically to the left – depending on the projection and tilting angle of the saw blade. Therefore, the guard only ever takes up as much space as the current situation requires. Of course, the type of disk currently in use is also monitored. This prevents the saw blade from accidentally damaging the guard.
The perfect basis for perfect work.
The T77's machine frame is a stable, thick-walled composite structure of a type and perfection that is unique to MARTIN. This design was invented by Otto Martin and granted a utility model way back in the 1920s. Following 100 years of continuous improvements, this very simple yet ingenious principle of frame construction today is still used on the T77 today. The intelligent combination of the two materials, steel and concrete, creates a high-quality frame that is unparalleled in terms of stability, damping capacity and torsional rigidity. Any vibrations that occur are absorbed far more effectively than with welded constructions.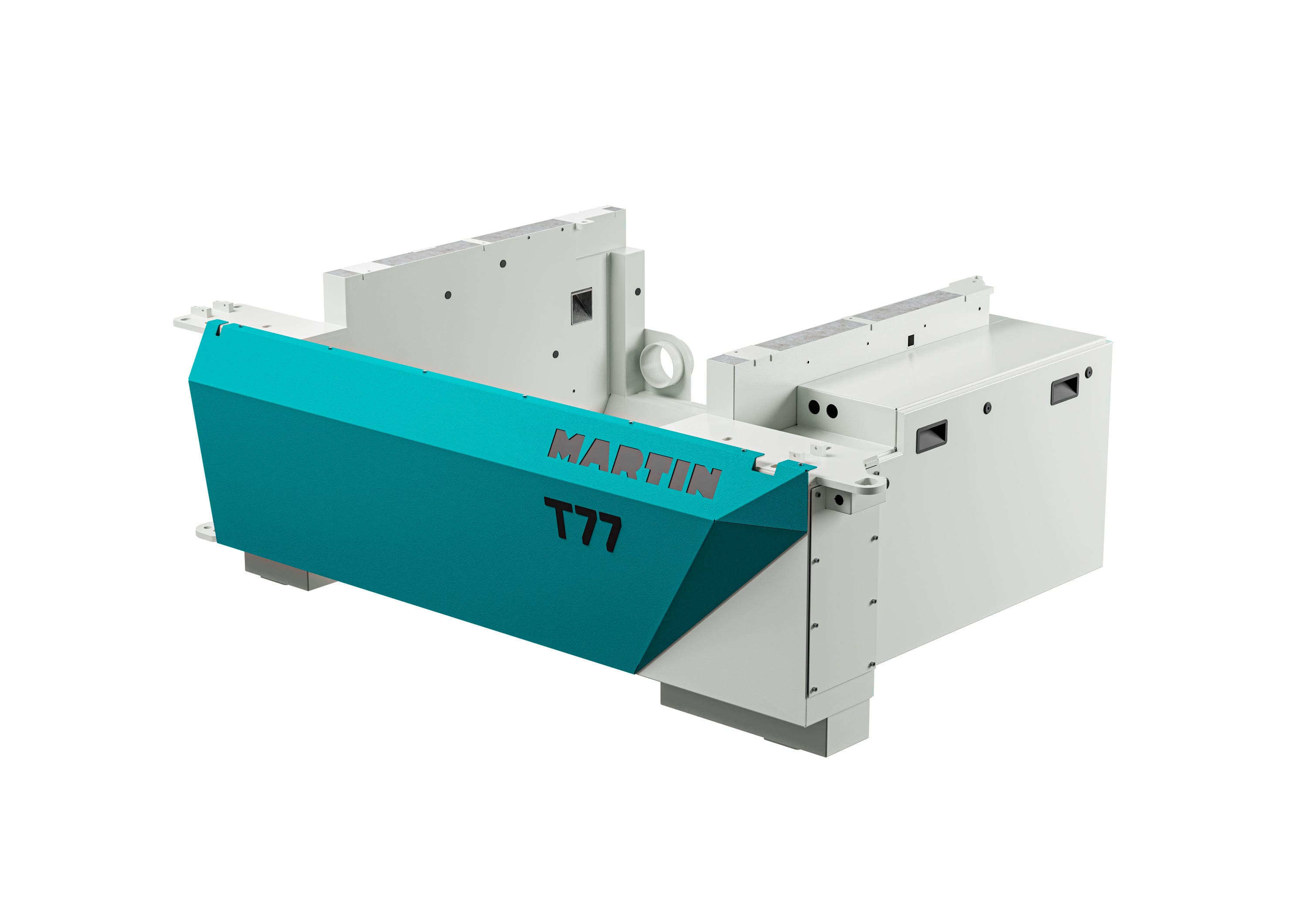 The new digital control panel
Cloud-based data storage
Cloud-supported work provides the data base for controlling the machine and also for many advanced features – which are available anywhere and any time. For effective digital and mobile work.
Anywhere, any time
An Apple iPad with a large screen and a WLAN-controlled connection serves as an adaptive control unit. The mobile device makes it possible to control the machine from any location.
Integrated touchdisplay
The permanently integrated, touch-sensitive console serves as the operating unit and can control all the machine's functions.
An abundance of tools
Only with the ConnectApp can the full potential of Cloud-supported work processes be realised.
In addition to the machine controls, it also opens up a whole range of administrative functions and wizards to support you.
Digital
user interface
for networked
working.

Solid wood
What connects us to our customers: our passion for the valuable material, wood.
If you work with wood, you've got to love it. The variety and warmth that it radiates stirs up enthusiasm for this, the most original of all materials. The extensive possibilities for use that it offers, provide plenty of scope for creativity. We have built our machines for people who think and work passionately in this way.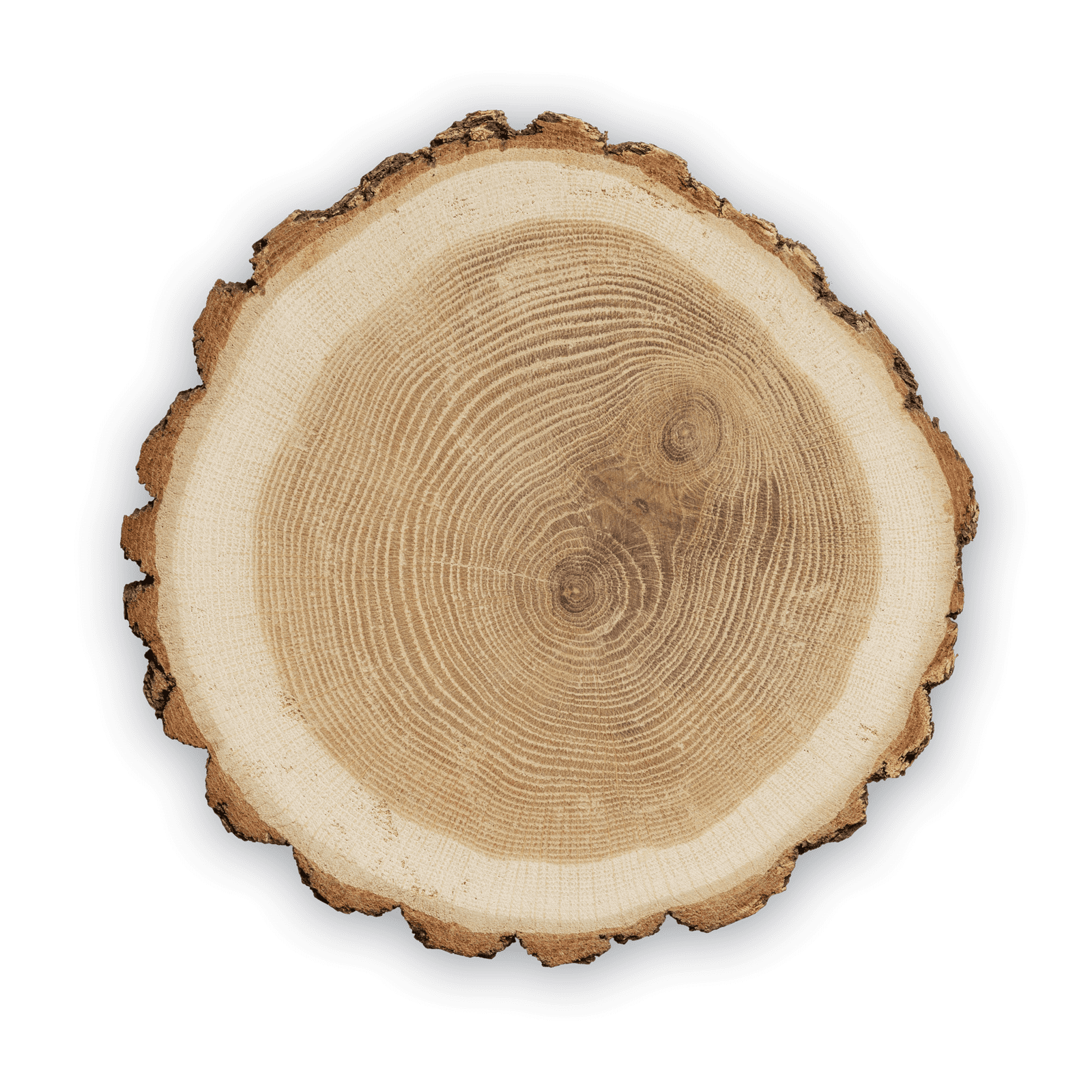 Board material
Flexible solution for panel processing
Thanks to extensive equipment and options, every MARTIN sliding table saw can be perfectly adapted to the diverse requirements of panel processing. From scoring devices to clamping devices to support extensions, a wide range of solutions is available to you.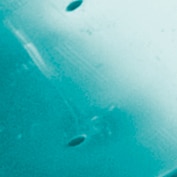 Plastic
When plastic is your business!
The almost unlimited technical properties make plastics a fascinating material for a wide range of applications in trade and industry. MARTIN sliding table saws are the tools of choice when it comes to manufacturing these products. With our decades of experience in the machining of plastics, we always offer the perfect solution, even for very special machining operations.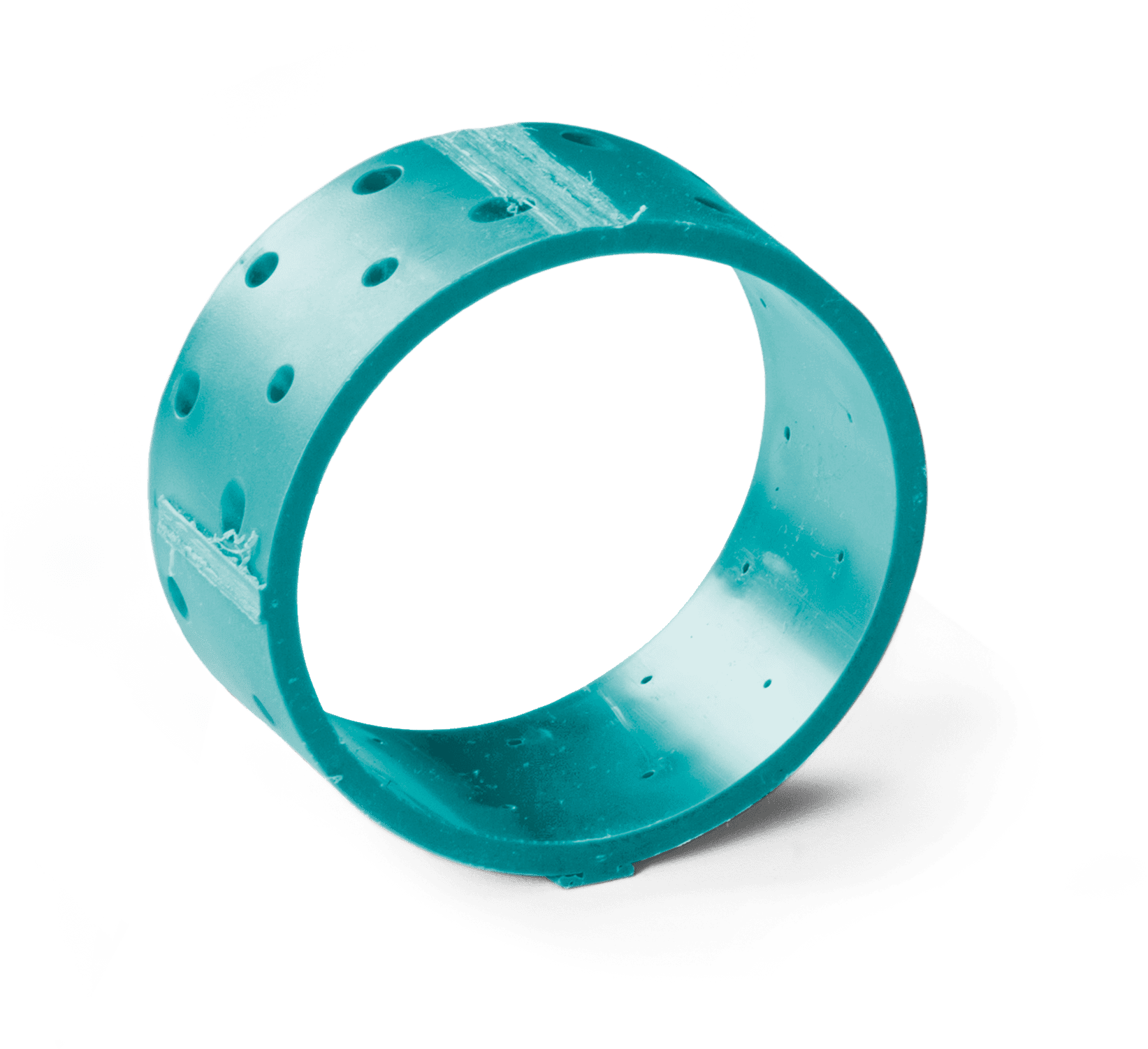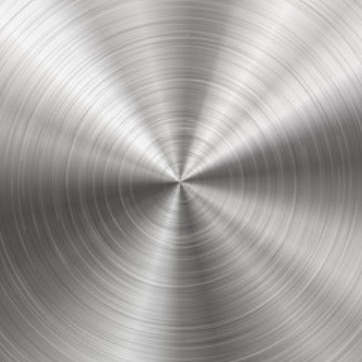 Light metal
Accurate results even with light metals.
Sawing light metals and alloys with a weight content of less than 80 % magnesium is a demanding task for any sliding table saw. It is no coincidence that well-known aluminium processors rely on MARTIN. The robust construction, the powerful motors and the extensive accessories make the MARTIN sliding table saws the ideal tool for all those who value precise cutting.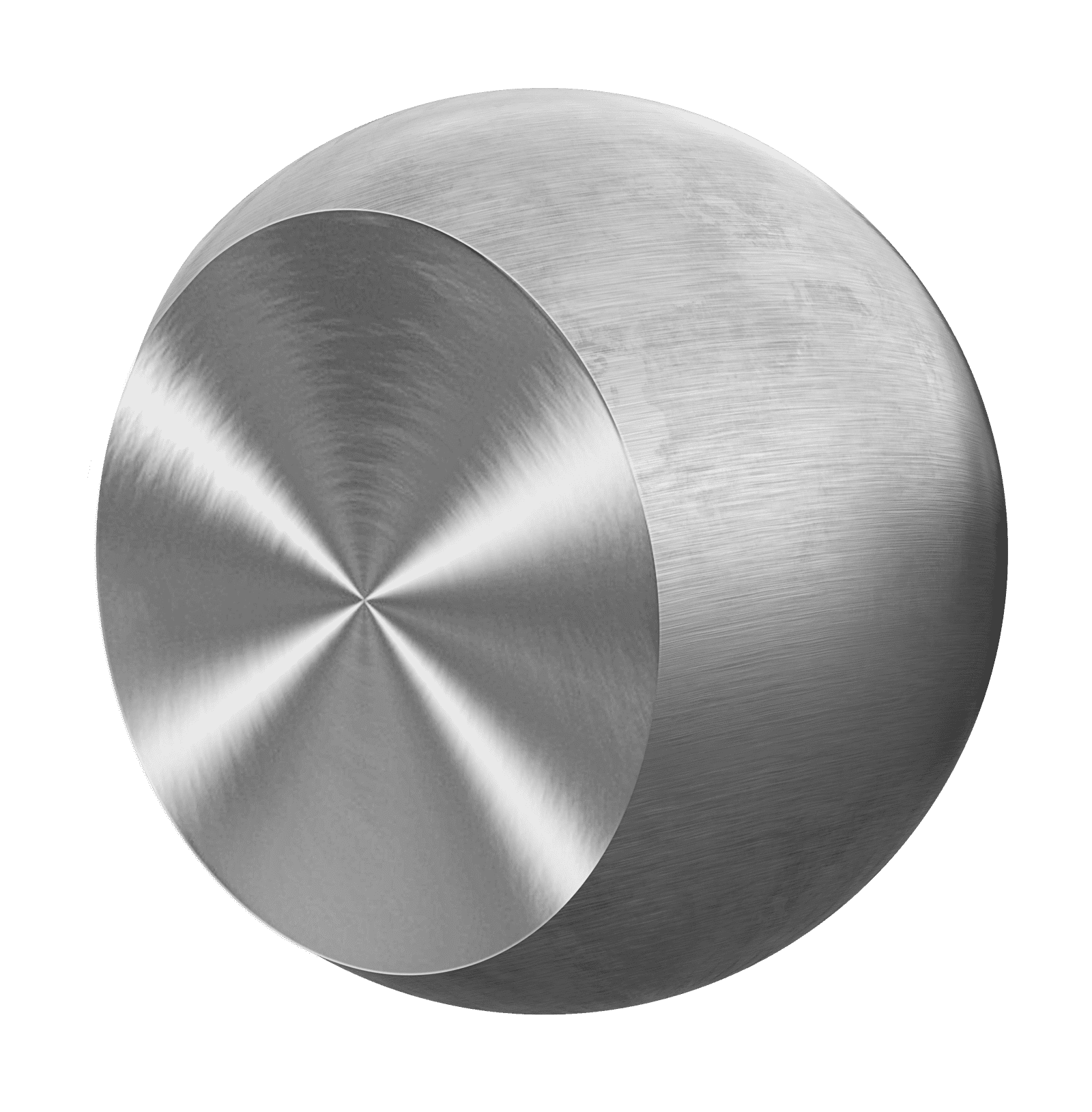 Thanks to its complete integration into the control system,
the 3-axis system offers previously unimaginable precision and extreme comfort. Once the unit has been referenced, the system adjusts fully automatically to each main saw blade used. All three axes – scoring height, scoring position, and scoring width – are positioned and monitored electronically without further input. The decisive advantage: all scorer settings relevant to the cutting quality are always undertaken quickly and precisely. Time-consuming test cuts can be almost completely omitted. The scoring-saw unit can be used with main saw blades of up to 400 mm. If you would like to use larger main saw blades, you can remove the complete scoring-saw package in seconds.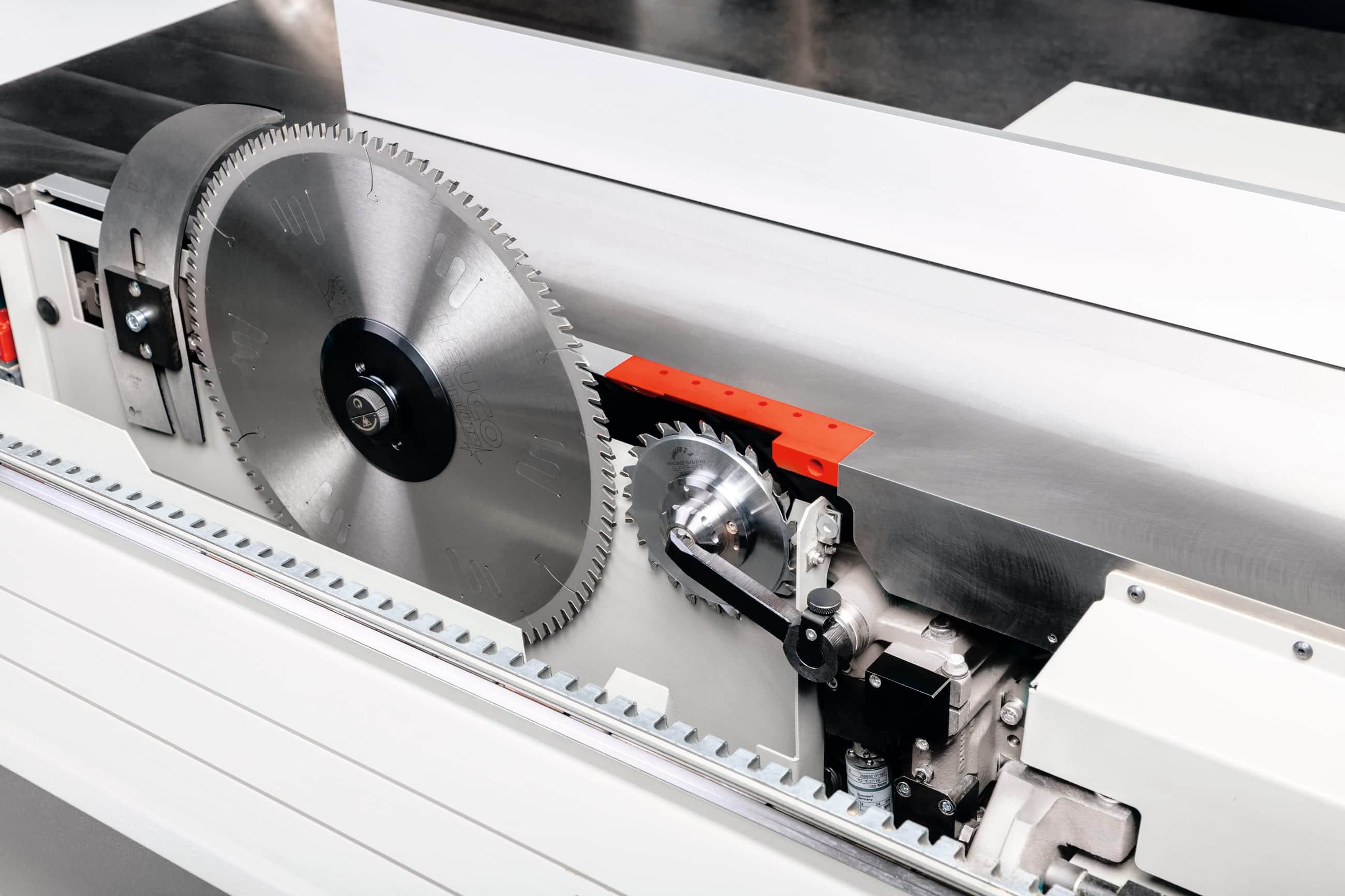 SafeDrive technology: Helping you travel better – and more safely.
Electromotive positioning of the rip fence is only available for the T77 and can be easily operated both by motor and by hand. It does not fold down into its final position — you lower it yourself. Optionally, you can even do this remotely from the operating position. Of course, this fence also operates with MARTIN SafeDrive technology.
Motorised cross-cut fence 4th axis
With the 4th axis, the motorised cross-cut fence for the T77, you can make rectangular cuts quickly and precisely to the left of the saw blade. Because, in addition to the cutting
height, angle and width, the cutting length is also integrated into the control system. You specify the required length and width dimensions, and the control system positions the saw blade and fences.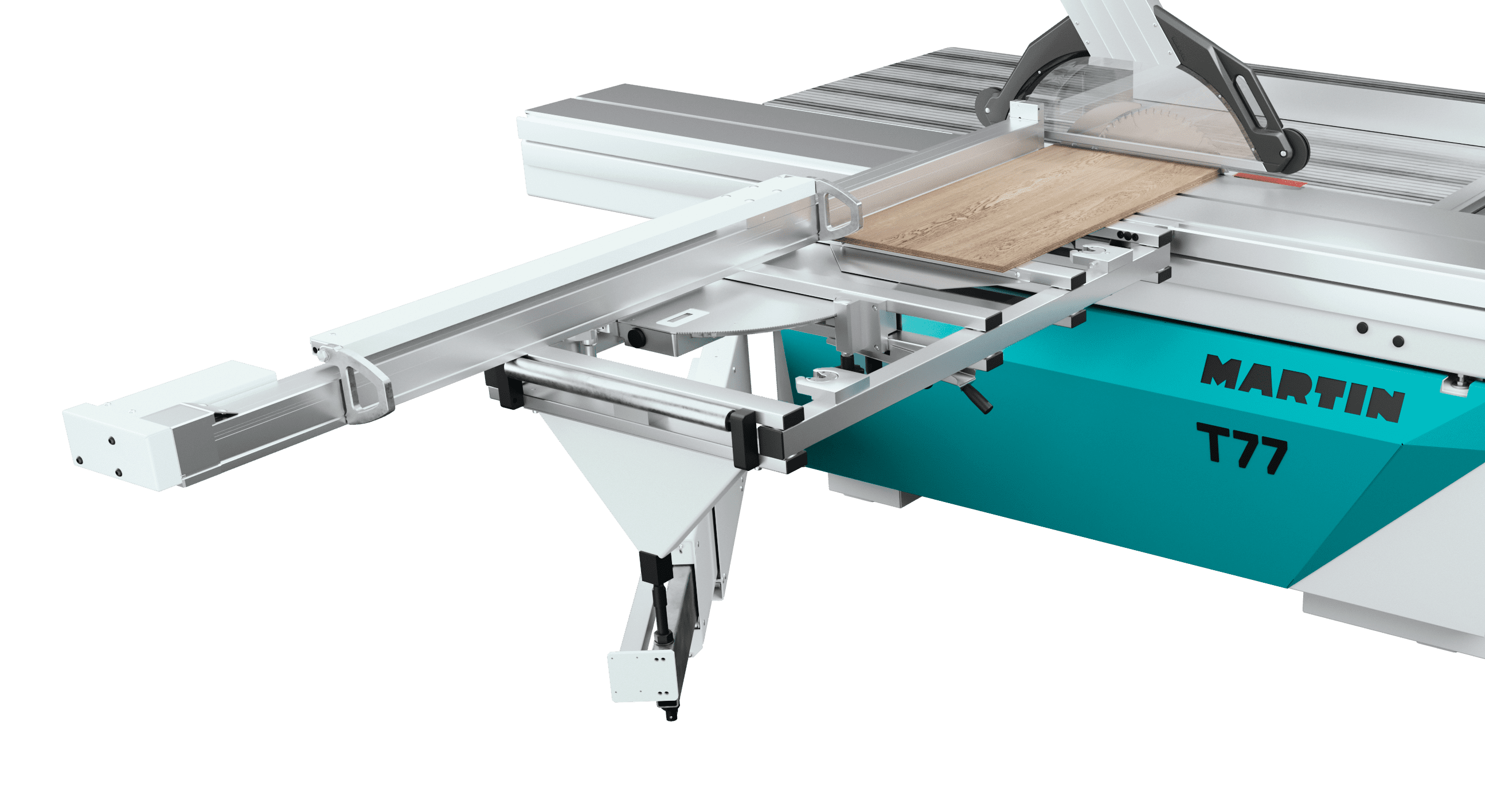 Angle cutting system RadioCompens
RadioCompens extends the possibilities of the mitre cross-cut table to a considerable extent. Thanks to the wireless communication of the cross-cut table, control system and stop elements, time-consuming set-up times for angle cuts or mitre cuts are significantly reduced.
The differences in length of the cross-cut fence caused by angular adjustments are compensated for exactly. In addition, even the cutting thicknesses of the respective saw blades used are taken into account. You simply adjust the table to the desired angle and the electronic cutting length indicators on the cross-cut fence immediately show you the corrected length dimension. The RadioCompens angle cutting system is optionally available with 2-point or continuous support.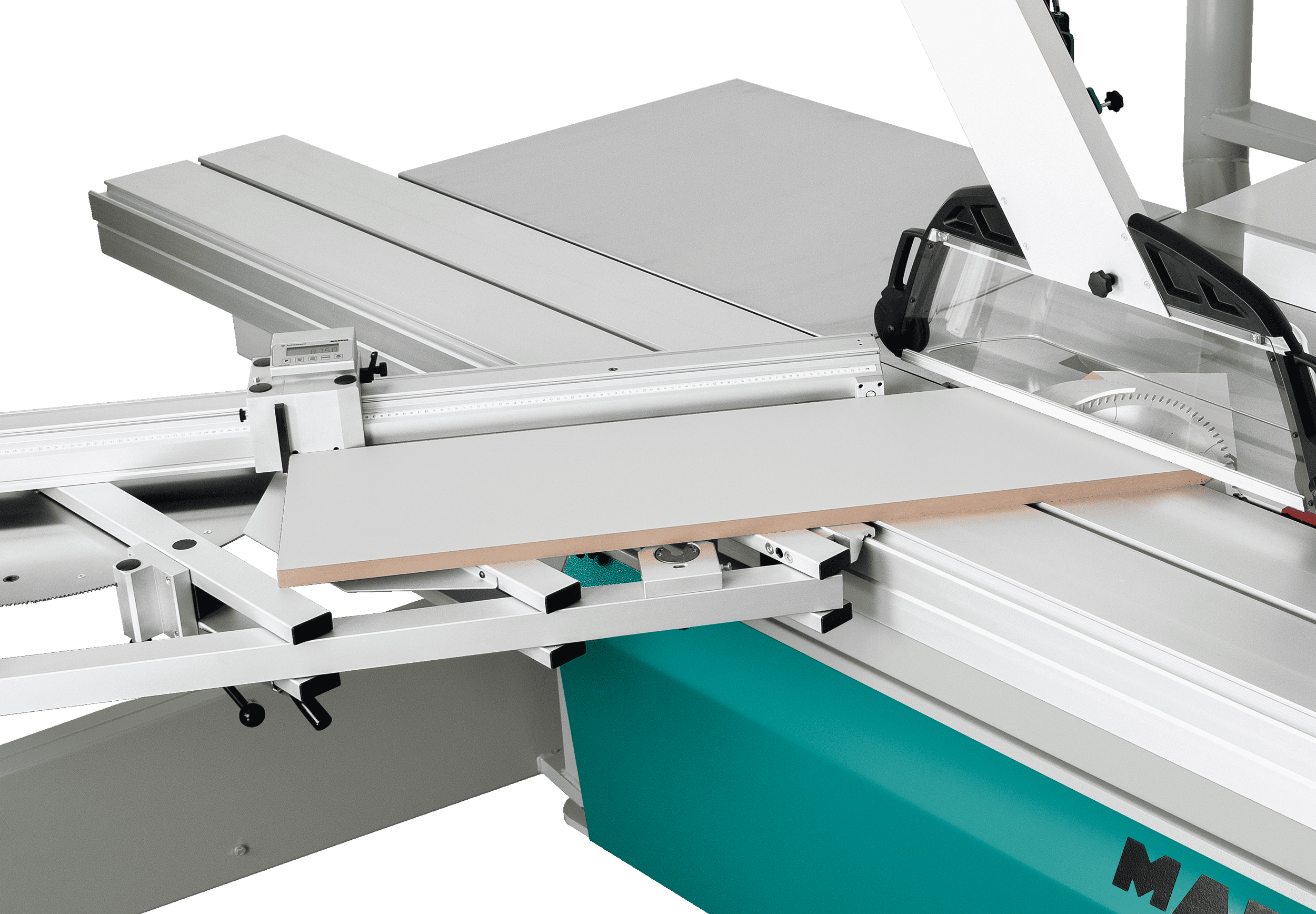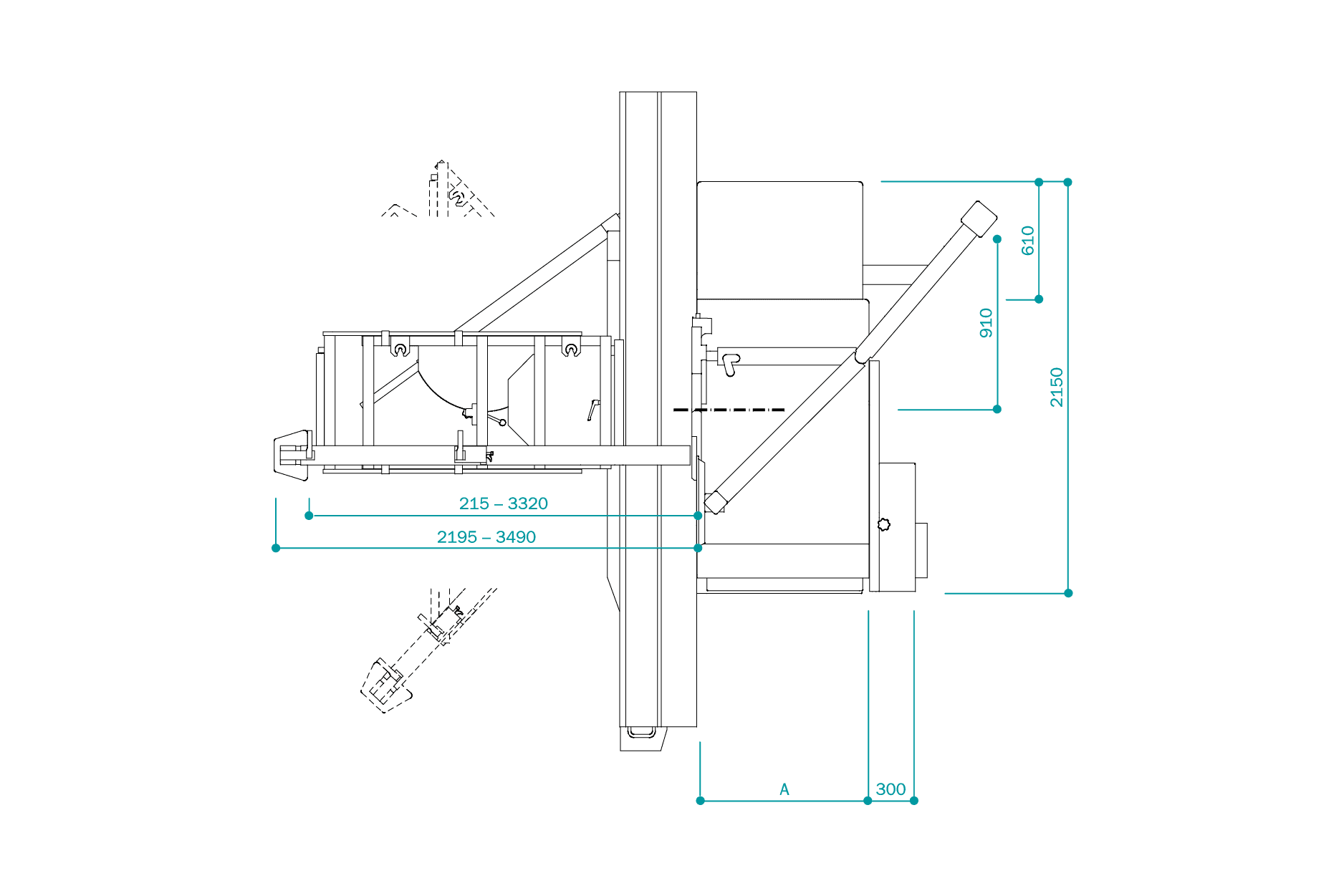 Cutting width A
850
1.100
1.350
1.600
Cutting width B
1.270
1.270
1.550
1.800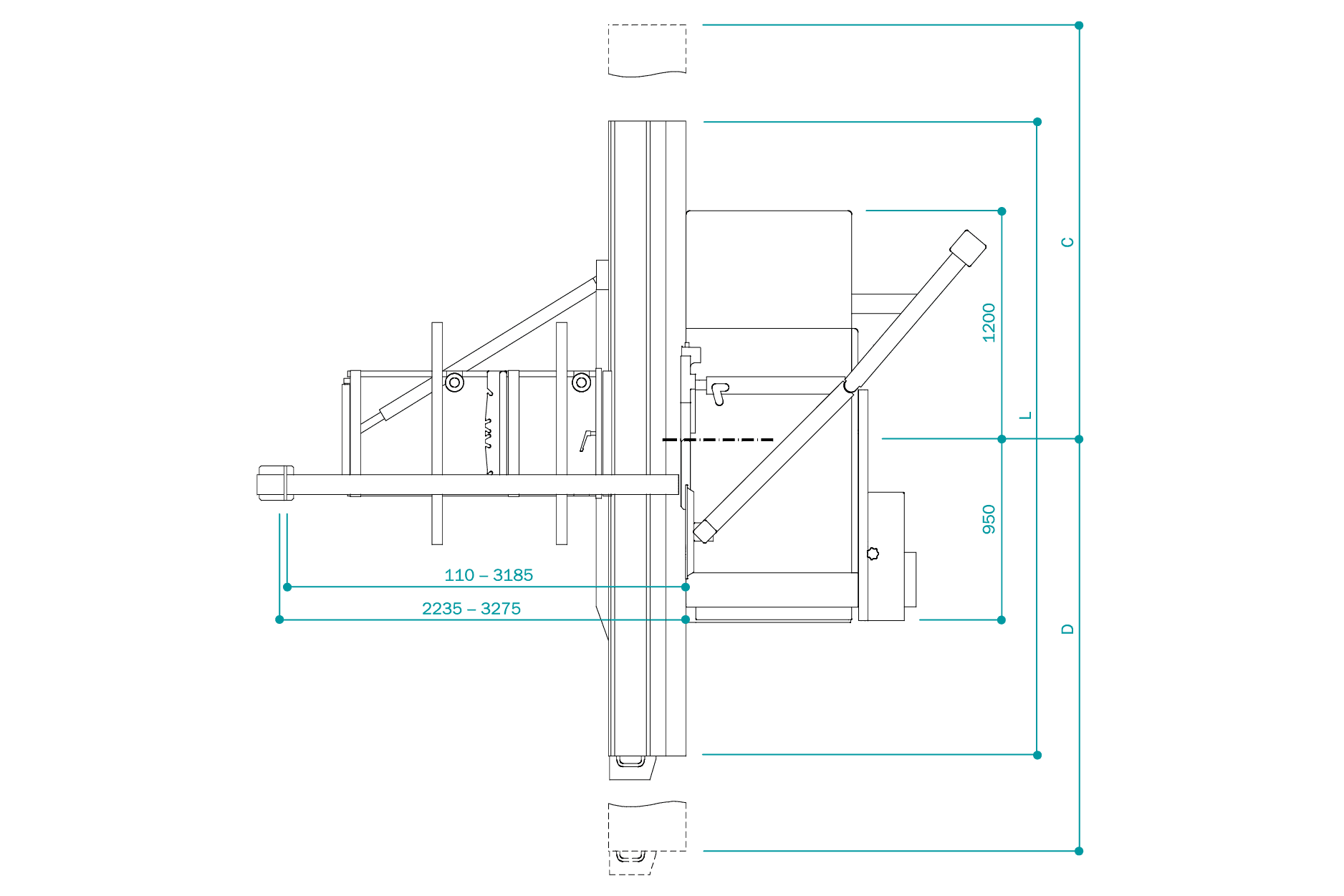 L Edging table length
1.900
2.500
3.000
3.300
3.700
4.300
Formatcut
1.900 × 1.900
2.500 × 2.500
3.000 × 3.000
3.300 × 3.300
3.310 × 3.700
3.310 × 3.700
C | D Traversing range
2.370 | 2.910
2.970 | 2.910
3.470 | 3.410
3.770 | 3.710
4.170 | 4.110
4.770 | 4.710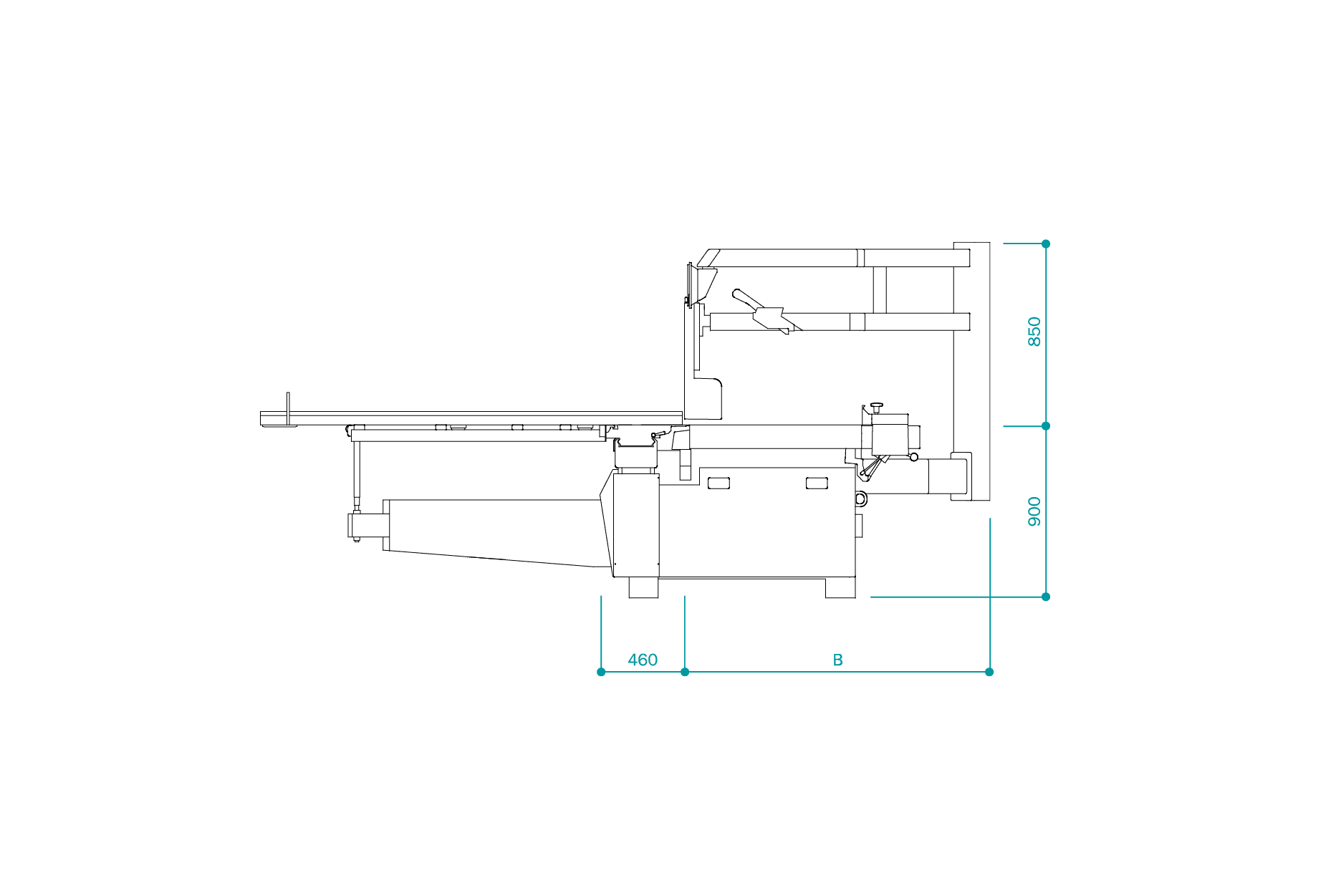 B
1.270
1.270
1.550
1.800
Formatcut
1.900 × 1.900
2.500 × 2.500
3.000 × 3.000
3.300 × 3.300
3.310 × 3.700
3.310 × 3.700
Do not hesitate to contact us!