For professionals by professionals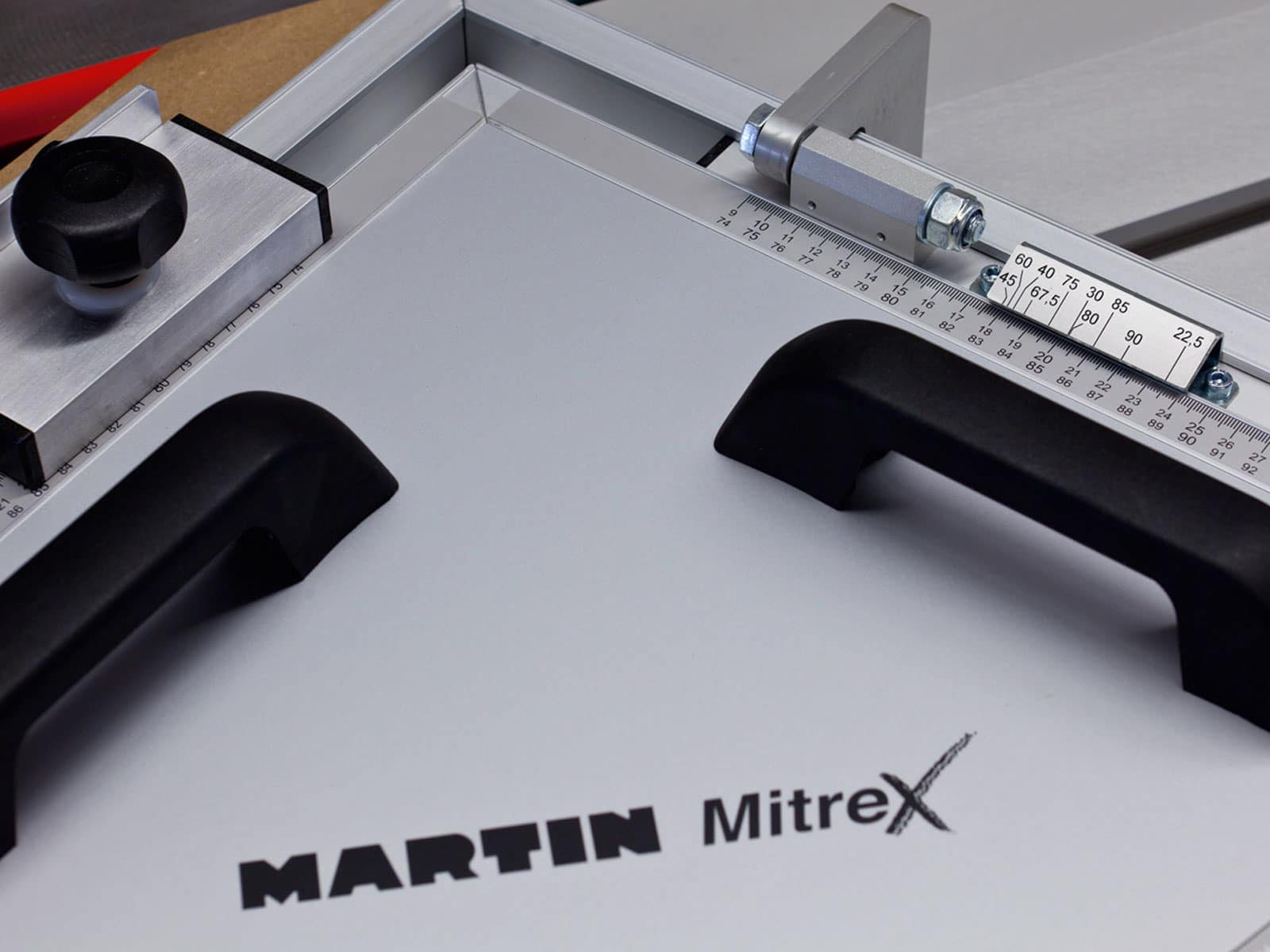 The MitreX double mitre fence made by MARTIN is a new development that makes mitre cuts quick and easy to handle. Clever details such as the simple length compensation for common angles as well as tear-out prevention show that the designers were working from practical experience.
The MitreX double mitre fence has a large angle scale that facilitates high adjustment accuracy. Mitres can thus be cut from two sides without additional effort. The double mitre fence works in analogue as well as in digital mode.
Many work pieces require an accurate length in addition to an accurate mitre cut. Double-sided length compensation for ten preferred angles between 0° and 67.5° has been provided for this purpose. The fences can be used on alternating sides and permit cutting lengths from 90 to 1,400 mm. The angle adjustment has a grading of 1/10° and can easily be read with a magnifying glass.
The light but nevertheless stable MitreX double mitre fence is made of anodised aluminium and facilitates good viewing conditions, due to its small size and compact build. The integrated tear-out prevention (utility patent No. DE20 2012 005 401) guarantees tear-free cuts, even after a tear.
The MitreX double mitre fence can easily be mounted with a one-hand clamping system on any MARTIN sliding table saw built since 2001 or Type T73. However, it can also be fitted on older models and third-party products. This will be clarified by MARTIN on request.