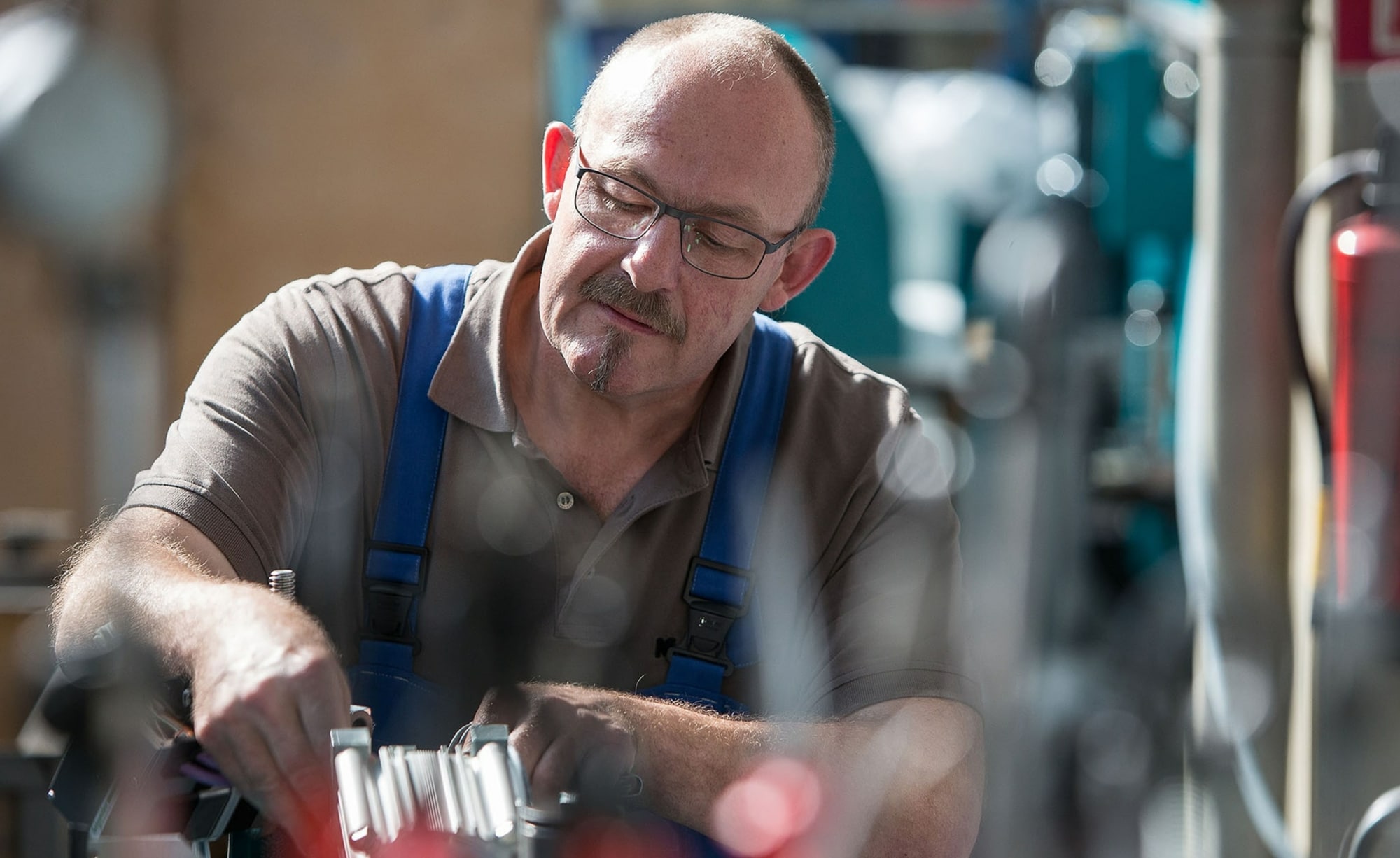 To ensure long-term efficiecy of your valuable MARTIN machines we offer a wide range of services. To ensure a long and efficient service life of your MARTIN sliding table saws, moulders, planers and special sanding machines, regular service is essential. MARTIN offers you service and maintenance contracts in additon to service in the event of damages.
Service in the event of damage
If damage has occurred to your MARTIN machine after many years of use, fast and above all competent help is essential. Our technicians are all specialists and know our machine inside out – even older models. Unfortunately it is usually common that such a breakdown always occurs when you need it least. The easiest way to prevent such annoying, unexpected machine breakdowns is to take advantage of our various inspection, service and maintenance contracts.
On-site inspection
The on-site inspection of your MARTIN machines is carried out by our experienced company technicians according to a clearly structured checklist. This allows a quick and uncomplicated assessment of the machine condition. Wear and tear can also be detected at an early stage and appropriate measures can be initiated in time.
Service and Maintenance Contract
A service and maintenance contract ensures that your MARTIN machines are regularly checked by our specialists. A wide range of services can be combined in our maintenance contracts, from machine inspection and replacement of wear parts to checking and readjusting electronic and mechanical setting parameters. You can even book training courses for your employees with our service department.
Please contact our service department, we will be happy to advise you on the various possibilities to maintain the value and availability of your MARTIN machines in the long term.